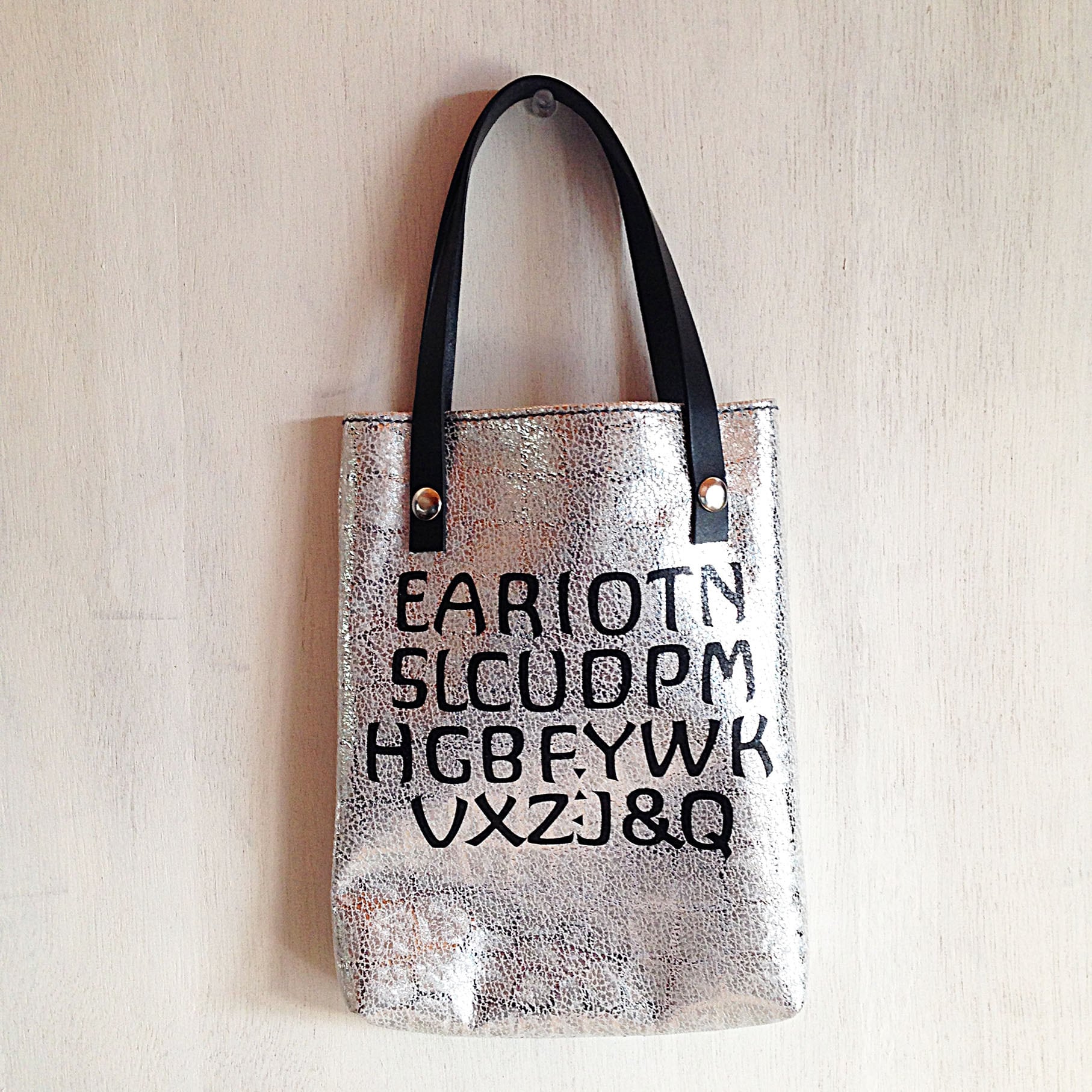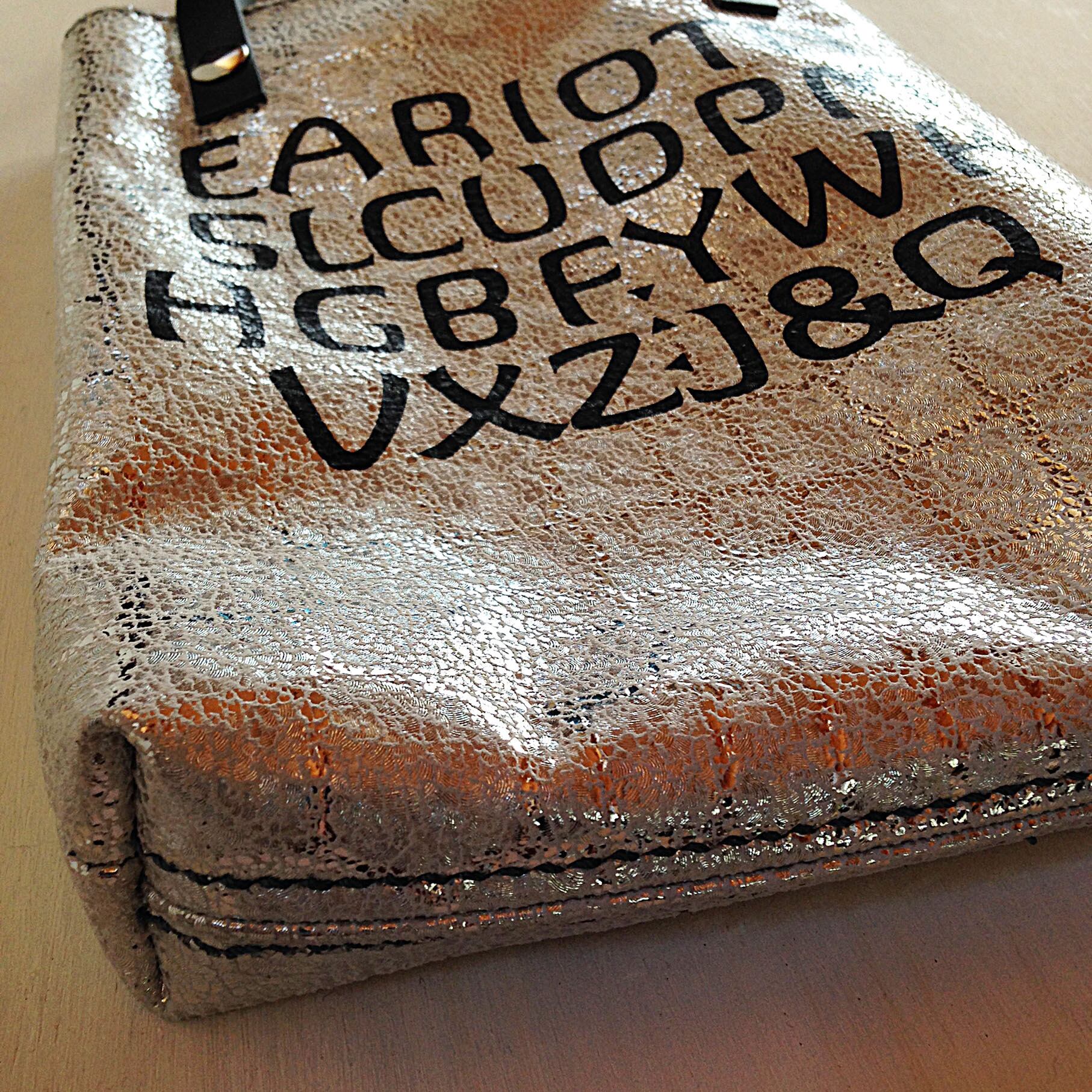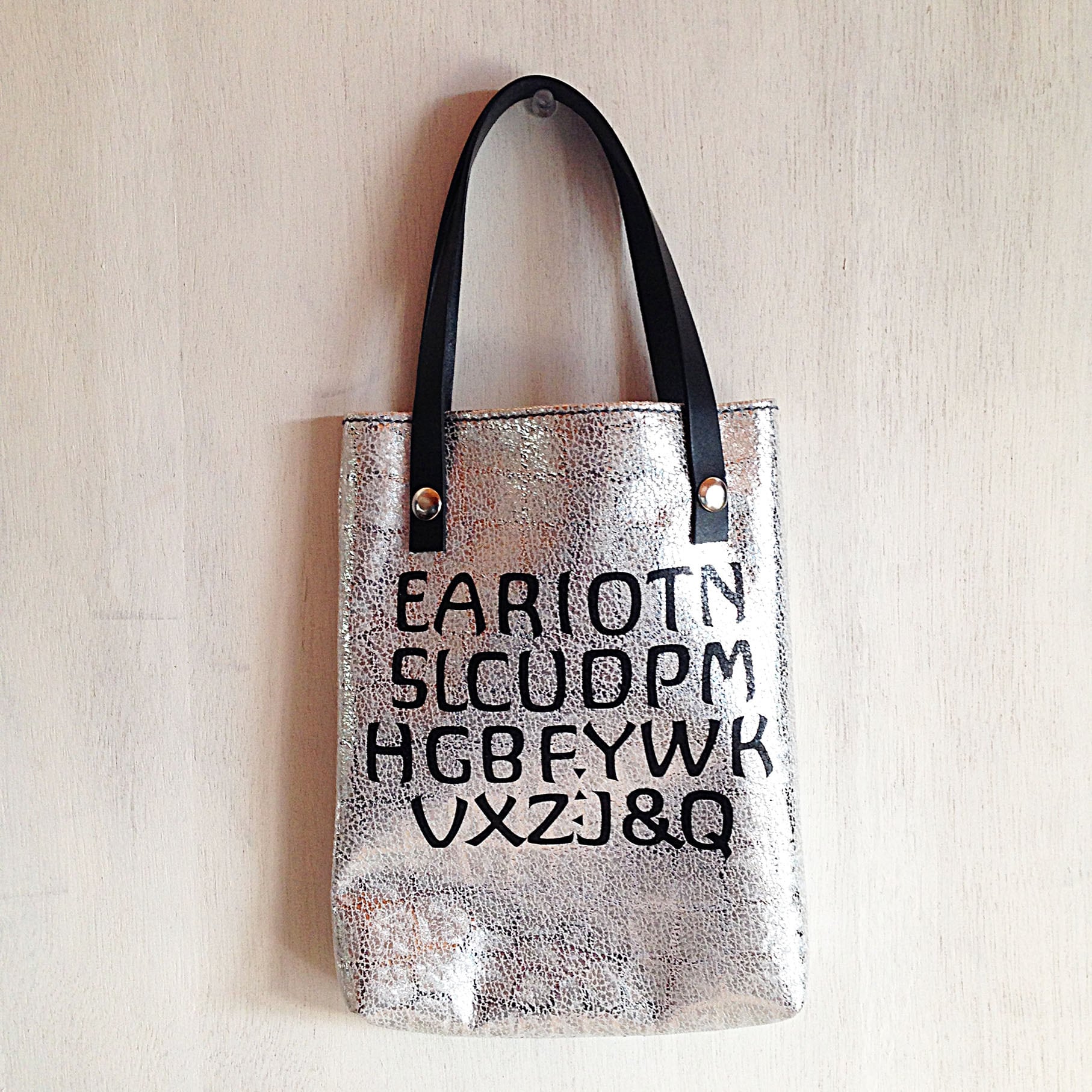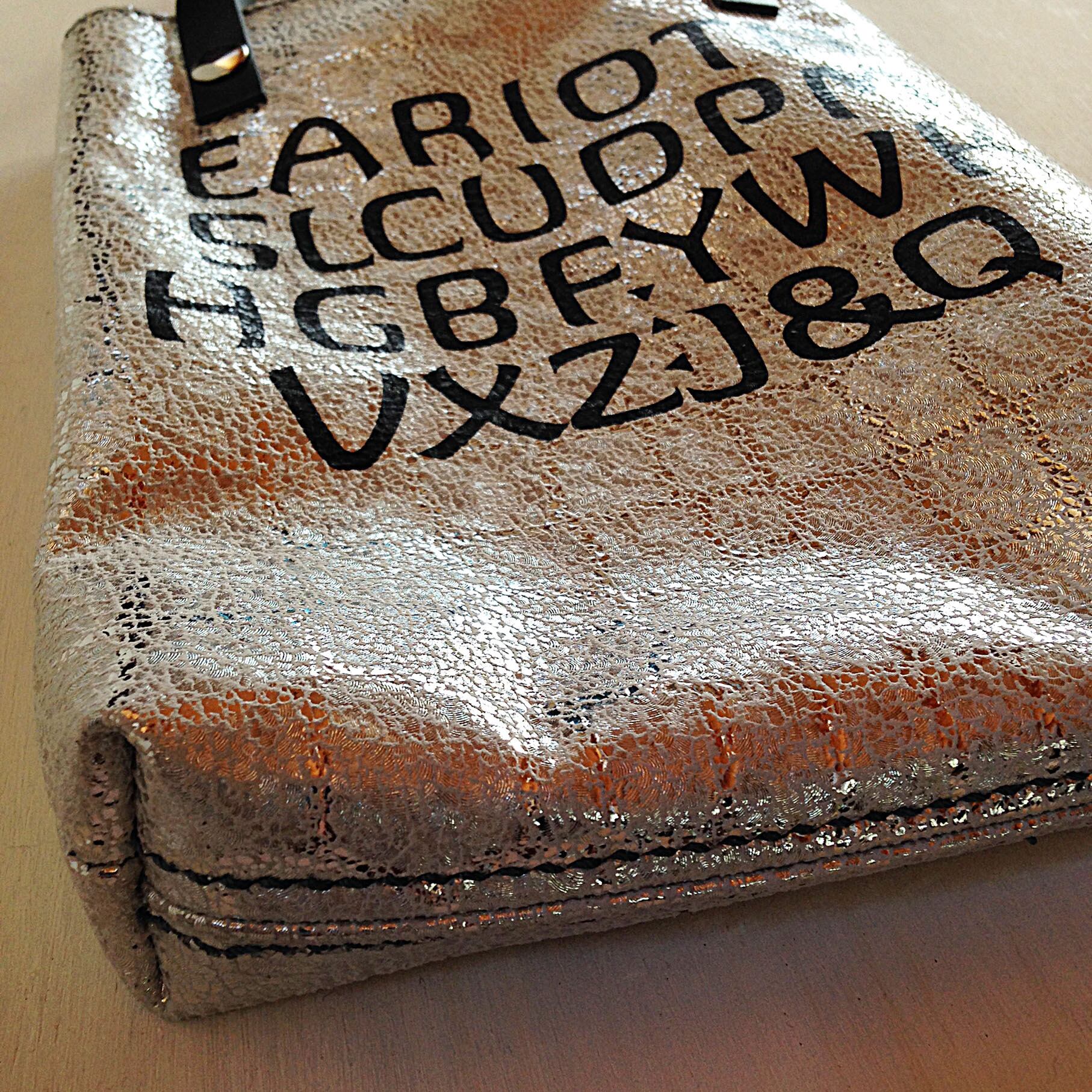 ■商品説明 (Description)

カリグラフィー雑貨;
とても軽いシルバー色の本革製バッグです。
バッグ in バッグとしてもお使いいただけます。
iPadが入るサイズです。

One acorn(木の実ーどんぐり)をイメージしてアルファベット文字を作りました。
"O"から文字を派生させて全アルファベットをデザインしたものを本革にシルクスクリーン印刷し、ほぼ手縫いでバッグを仕上げています。

This cool silver bag is made of real leather and very light and convenient.(iPad size.) You can use it for a small bag in your big bag. (Hand leather craft)

The alphabet did silk-screen printing on the leather is designed by myself. The "O"shape is imaged "One acorn" and all other alphabet are derived from it.

I made "Acorn letters" from this quotation;

The creation of a thousand forests is in one acorn.
一粒の木の実はいくつもの森を生む。 -Ralph Waldo Emerson-

*最も使われるアルファベット順に文字を並べてデザインしています。
*This is the sequence of the most used letters in the alphabet.

■商品サイズ(Size)

・バッグ (bag):H(高さ) 25cm、W(幅) 20cm、D(奥行)4cm
 *手革紐(handle)40cm

■商品重量(Weight)

 96 g / 1個(Quantity) 

■商品材質(Material)

 本革(Real leather)
*Tax included.
*Additional shipping charges may apply, See detail..

About shipping fees
The shipping fee for this item varies by the shipping method. Customers can choose the shipping method at time of purchase.
はこBoon

箱3辺合計が160cm以内、送付の重量が2kg以内が条件です。荷物追跡あります。

Regional setting

EMS

Express Mail Service (overseas) ; Ask me

Shipping Fees are the same all over country inside Japan ¥1,500
*Japan domestic shipping fees for purchases over ¥8,000 will be free.