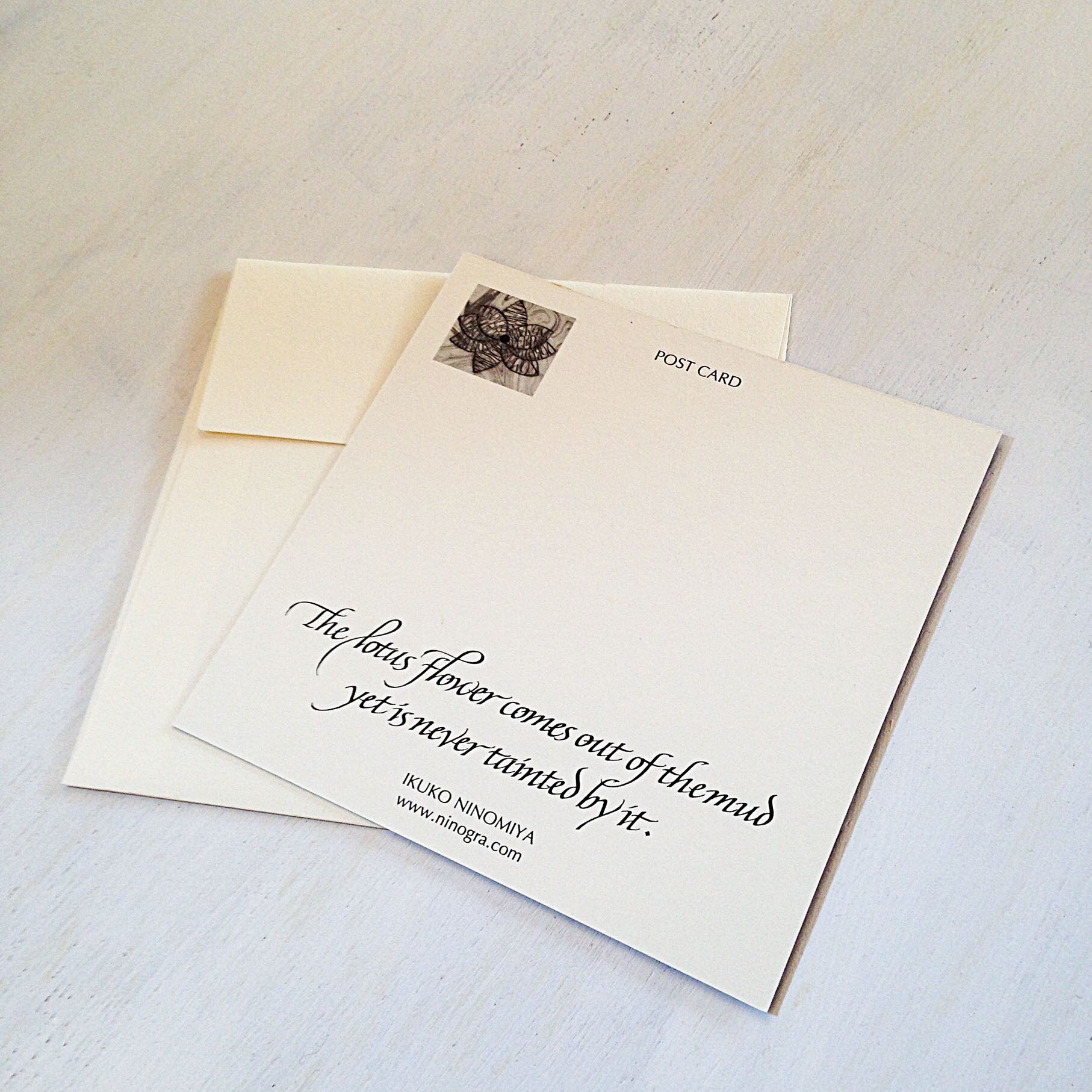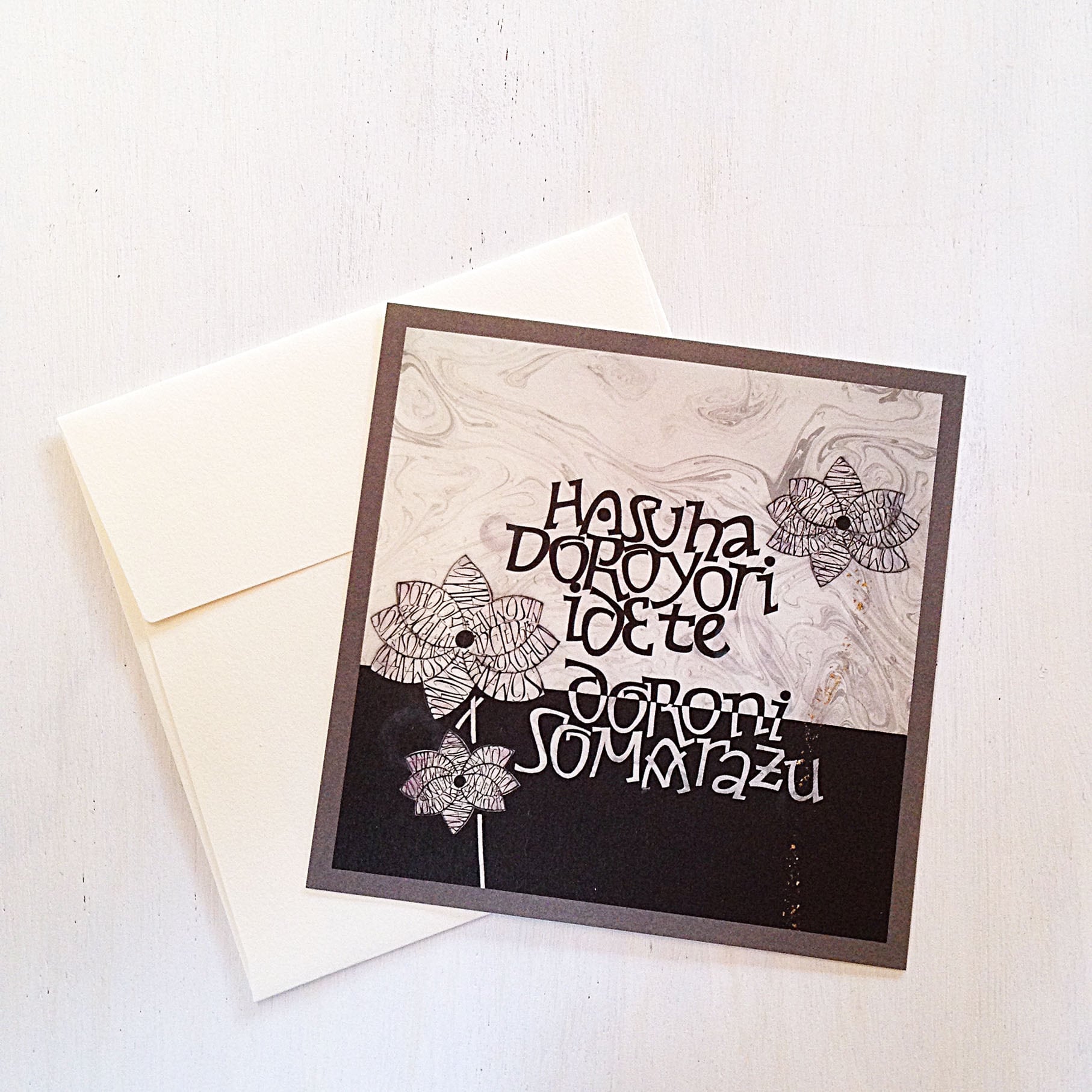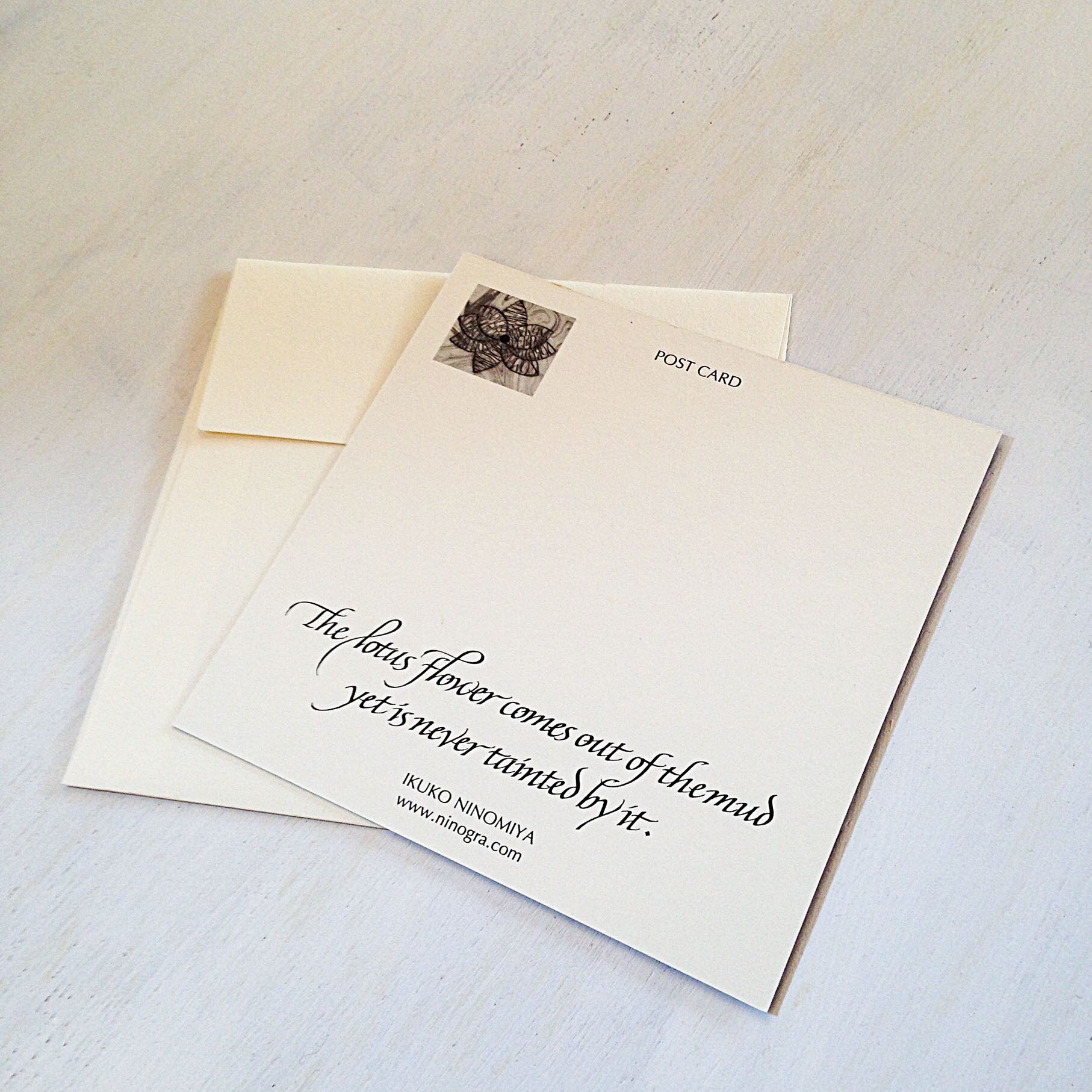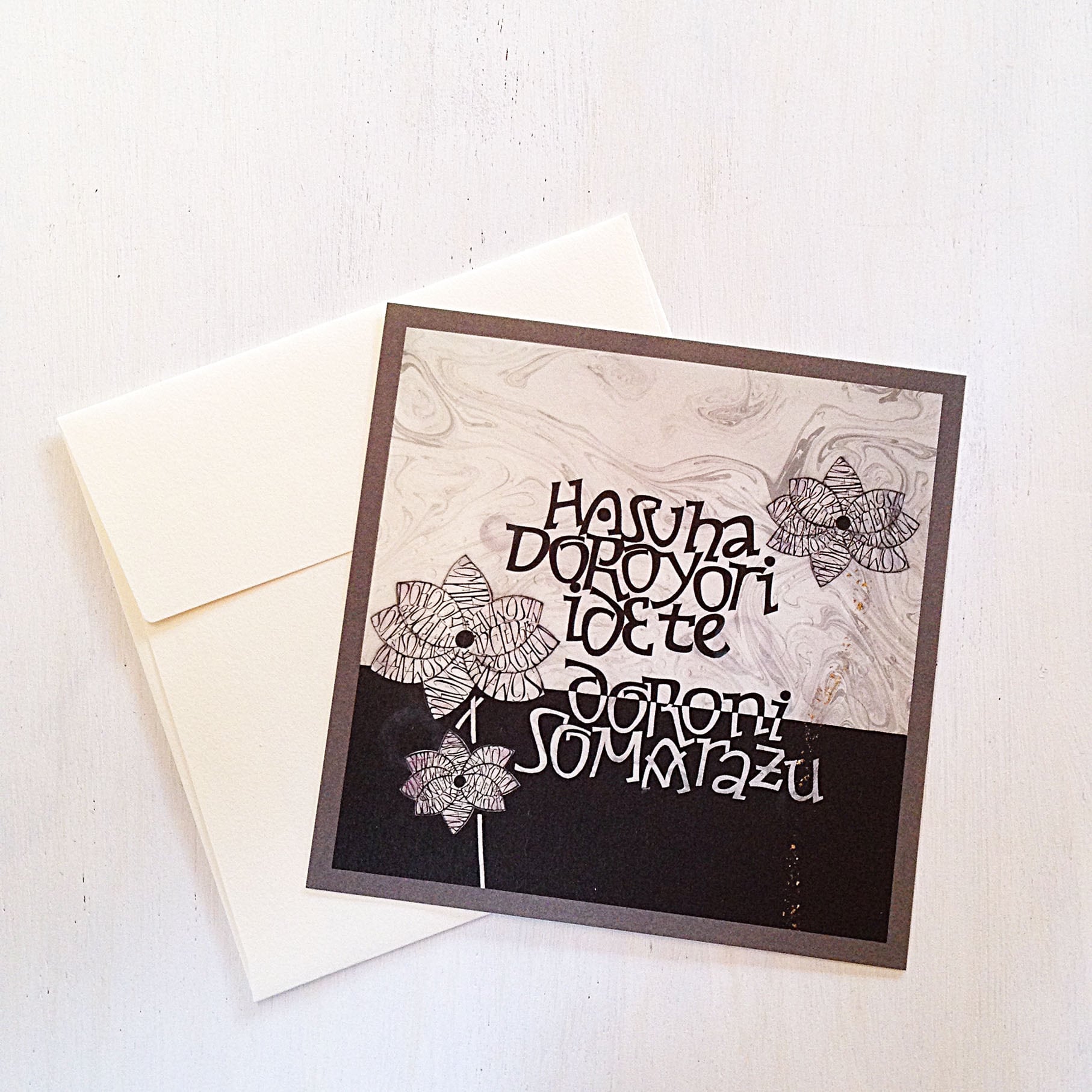 ■商品説明 (Description)

カリグラフィー雑貨;
"蓮は泥より出て泥に染まらず"という美しい言葉を作品にした思い出にポストカードも作りました。
(この美しい日本語を残すため、あえて日本語をローマ字で書きました。)
表は日本語をローマ字で表現、裏は同じような意味合いの英語の言葉を書いています。

One of lotus quotations in Japan.
I dared to write this Japanese "lotus" quotation in roman alphabet because I believe the sound and expression in Japanese are very delicate and beautiful.
I used roman alphabet in Japanese so that you can read aloud and enjoy this Japanese quotation.
Of course, you can understand the meaning, because I wrote the similar Lotus quotation in English on back of the postcard.

困難の中元気を出してほしい人のために作りました。
ポストカードですが、飾ってこの言葉で元気を取り戻してもらえたらと思います。

"不遇な環境、理不尽なことがあっても、自分の心は汚れない、綺麗な心でまた花を咲かせることは必ず出来る"という気持ちを言葉の壁を超えて感じていただければ幸いです。

*正方形の封筒付きポストカードです。
*This square postcard is including an envelope for it.

言葉 (Quotation);

"蓮は泥より出て泥に染まらず"
HASU ha DORO yori IDE te DORO ni SOMA razu -Japanese

The lotus flower comes out of the mud yet is never tainted by it. -English

■商品サイズ(Size)

・ポストカード (postcard):H(高さ) 12cm、W(幅) 12cm

■商品重量(Weight)

 8 g / 1個(Quantity) 

■商品材質(Material)

 紙(paper)
*Tax included.
*Additional shipping charges may apply, See detail..

About shipping fees
The shipping fee for this item varies by the shipping method. Customers can choose the shipping method at time of purchase.
Letter-Pack

Your delivery status can be checked online.

Shipping Fees are the same all over country inside Japan ¥510

EMS

Express Mail Service (overseas) ; Ask me

Shipping Fees are the same all over country inside Japan ¥1,500
*Japan domestic shipping fees for purchases over ¥8,000 will be free.