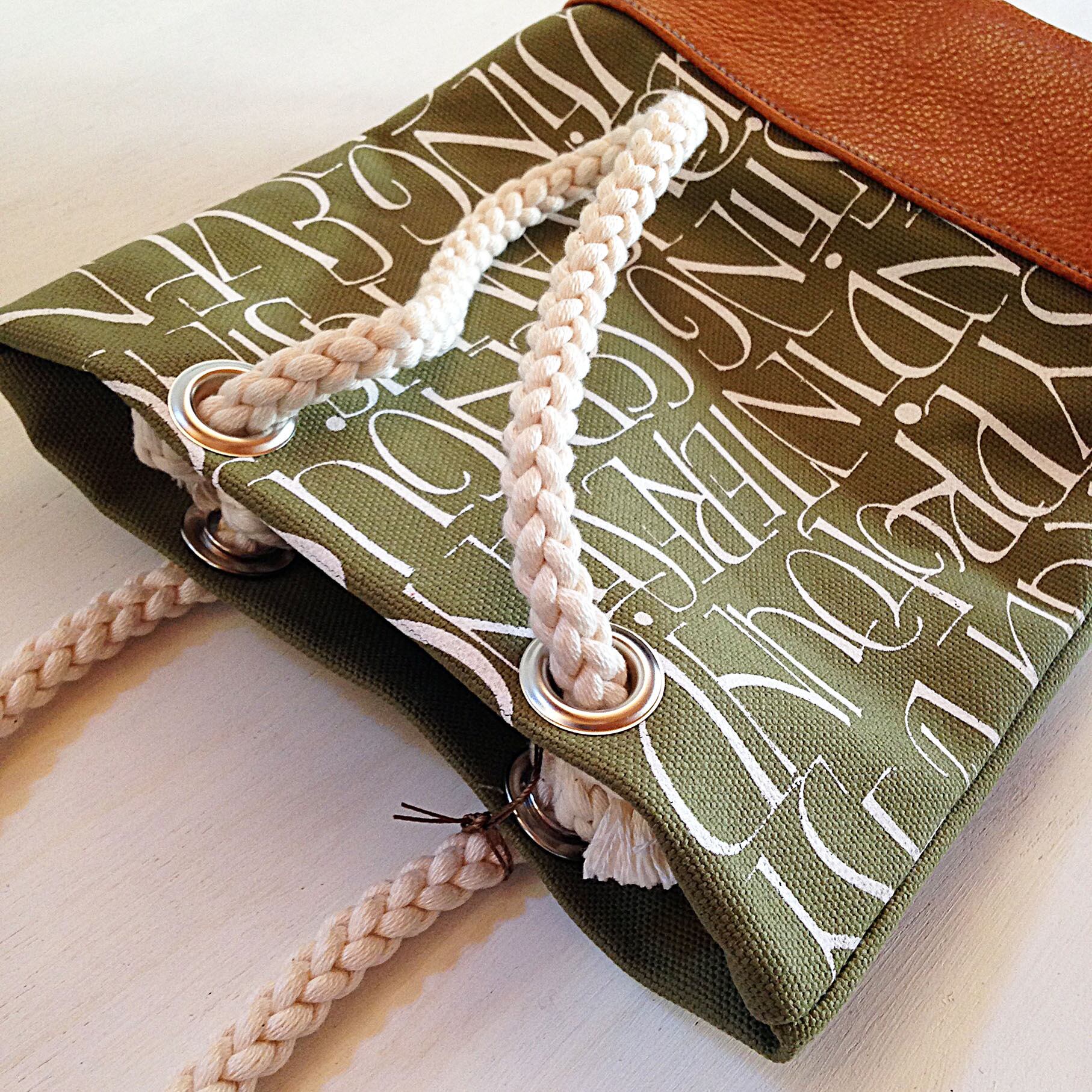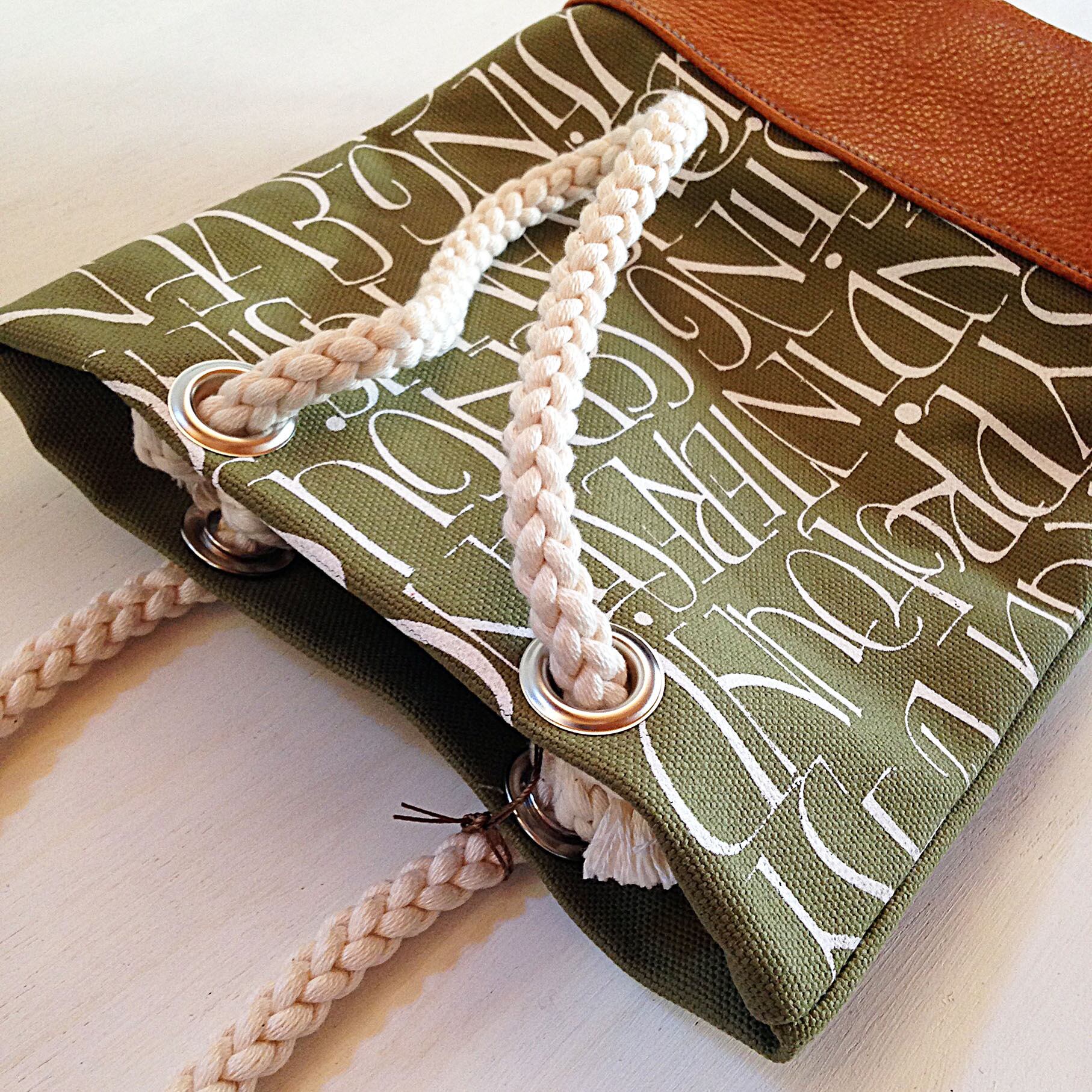 ■商品説明 (Description)

カリグラフィー雑貨;
帆布と革で作ったバッグ in バッグです。
"おもしろおかしく楽しく生きたい"という思いを文字で模様の様にデザインし、シルクスクリーン手印刷しています。

This lovely bag is made of real leather and canvas and it is very light and convenient. You can use it for a small bag in your big bag.

The alphabet pattern did silk-screen printing on the canvas is designed by myself.

■商品サイズ(Size)

・ハッグ (bag):H(高さ) 24cm、W(幅) 15-20cm、D(奥行)6.5cm

 *手紐 (handle) 35-40cm

■商品重量(Weight)

 138 g / 1個(Quantity) 

■商品材質(Material)

 帆布(canvas)、本革(Real leather)
*Tax included.
*Additional shipping charges may apply, See detail..

About shipping fees
The shipping fee for this item varies by the shipping method. Customers can choose the shipping method at time of purchase.
はこBoon

箱3辺合計が160cm以内、送付の重量が2kg以内が条件です。荷物追跡あります。

Regional setting

EMS

Express Mail Service (overseas) ; Ask me

Shipping Fees are the same all over country inside Japan ¥1,500
*Japan domestic shipping fees for purchases over ¥8,000 will be free.