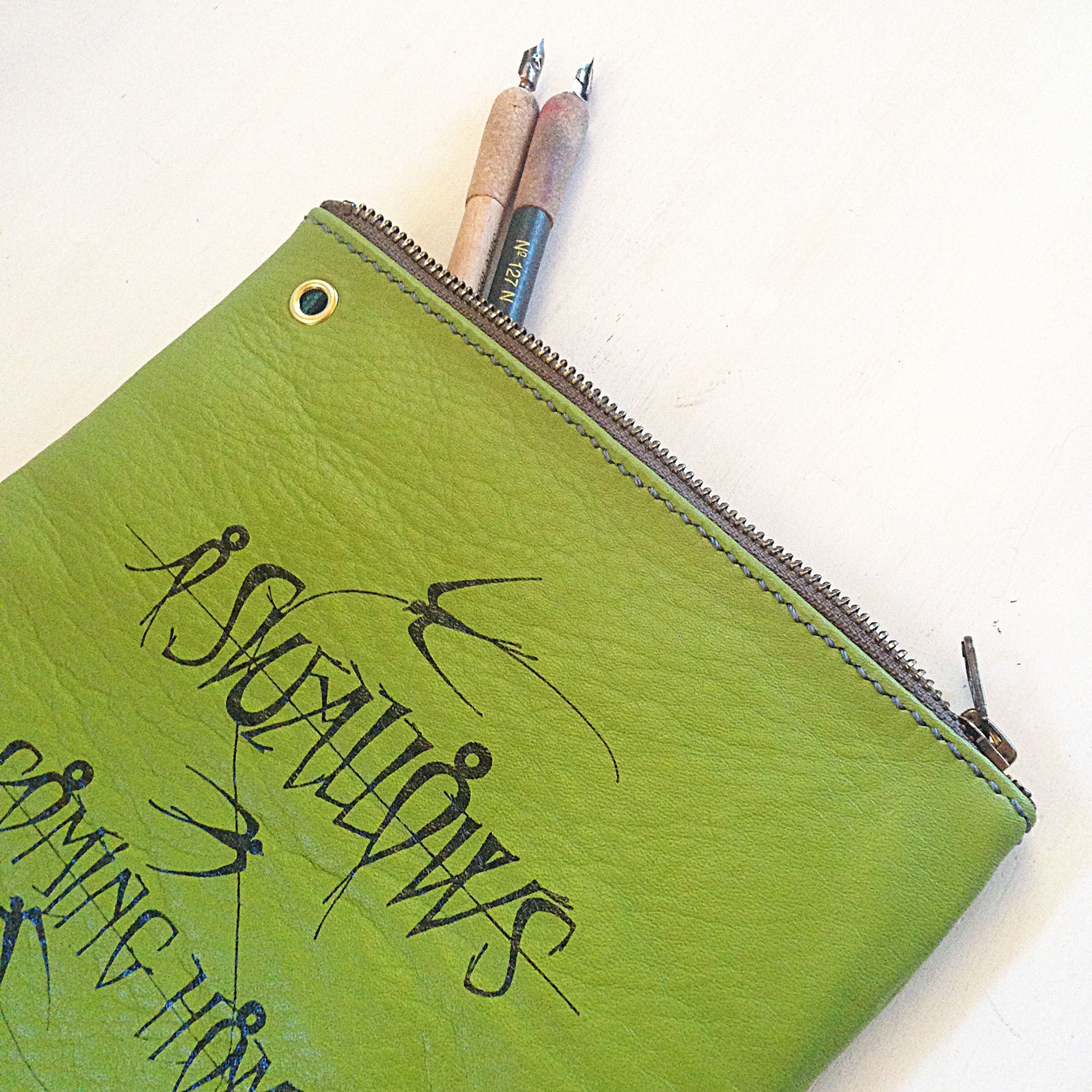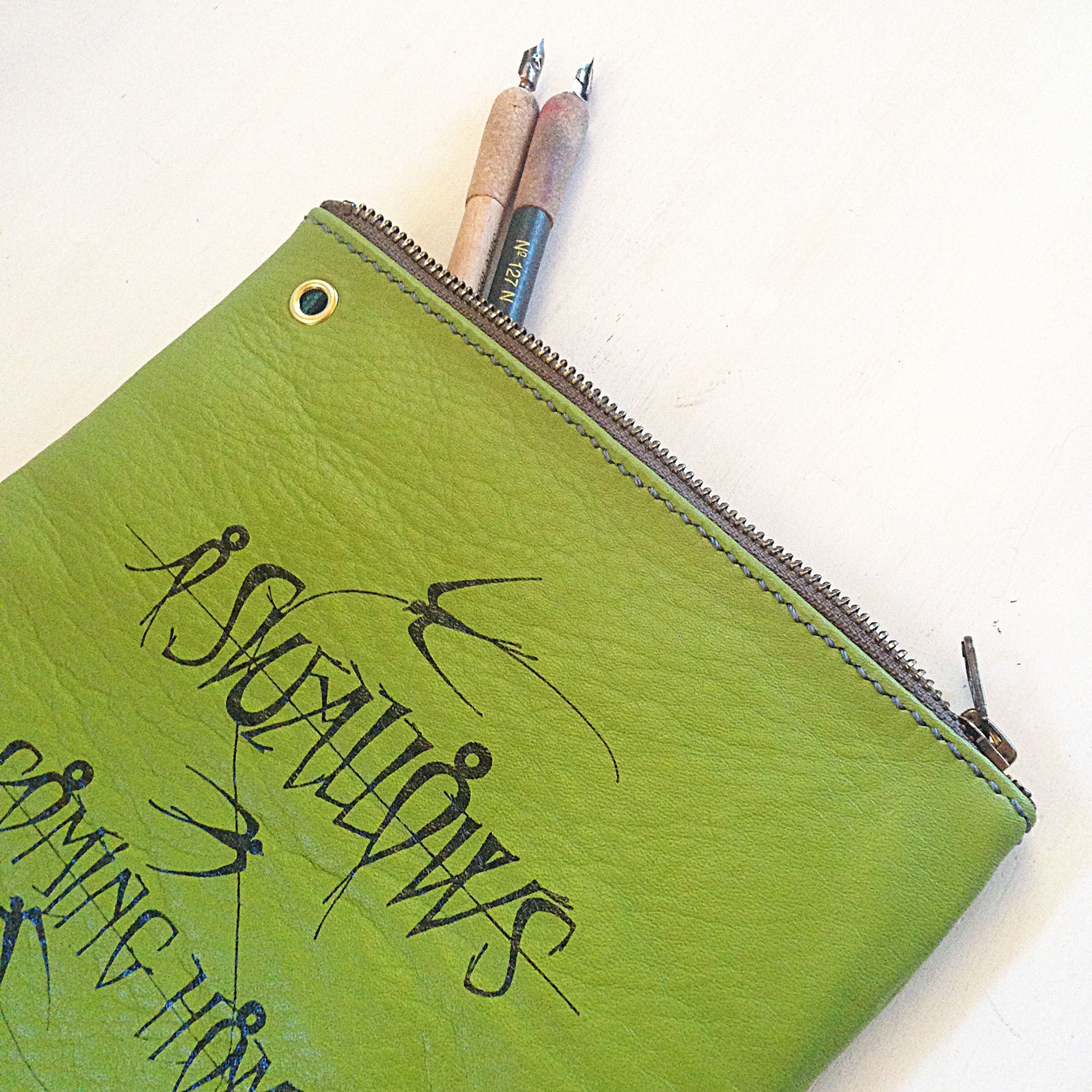 ■商品説明 (Description)

カリグラフィー雑貨;
Gabriele D'Annunzioの詩、"燕の歌"の冒頭部分"O swallows, coming home"のデザインを革にシルクスクリーン印刷し、チャック付きのケースに仕上げました。
ペン、小物入れなどご自由にお使いください。
前後にハトメを付けているので、革ひもを通すなどしてポーチとしてもお使いいただけます。

Gabriele D'Annunzio
"O swallows, coming home"
A beginning part of "Fresh fresh, in the calends of march" transl. by Arthur Symons

Lovely swallows leather case designed by my built-up letters shaped swallows.
You can put pens and anything you like in this case.
Silk-screen printing.
Hand leather craft.

■商品サイズ(Size)

・ケース (case):H(高さ) 24cm、W(幅) 21cm、D(奥行)1.5cm

■商品重量(Weight)

 170 g / 1個(Quantity) 

■商品材質(Material)

 本革(Real leather)
*Tax included.
*Additional shipping charges may apply, See detail..

About shipping fees
The shipping fee for this item varies by the shipping method. Customers can choose the shipping method at time of purchase.
はこBoon

箱3辺合計が160cm以内、送付の重量が2kg以内が条件です。荷物追跡あります。

Regional setting

EMS

Express Mail Service (overseas) ; Ask me

Shipping Fees are the same all over country inside Japan ¥1,500
*Japan domestic shipping fees for purchases over ¥8,000 will be free.